Distinguished Speaker Lecture Series
Center of Business and Economic Research
"Greed is Dead: After Individualism" - Prof. John Kay 3rd Lecture
The Center of Business and Economic Research conducted the 3rd lecture in the series of the Distinguished Speaker Lecture in collaboration with the Economics Department on 2nd December 2020. The academic talk was led by the globally renowned economist Prof John Kay, is one of Britain's leading economists and a fellow of St John's College Oxford. His career has spanned academia, business, finance and public policy. He was the founding head of the Oxford Said Business School and the Institute for Fiscal Studies - Britain's most respected think tank. He is the author of The Truth About Markets, Obliquity, Other People's Money and other books and for twenty years contributed a regular column to the Financial Times. The title of the talk was based on Prof' new book "Greed is Dead: After Individualism Law". The lecture was conducted on zoom and was broadcasted live on IBA Facebook and YouTube.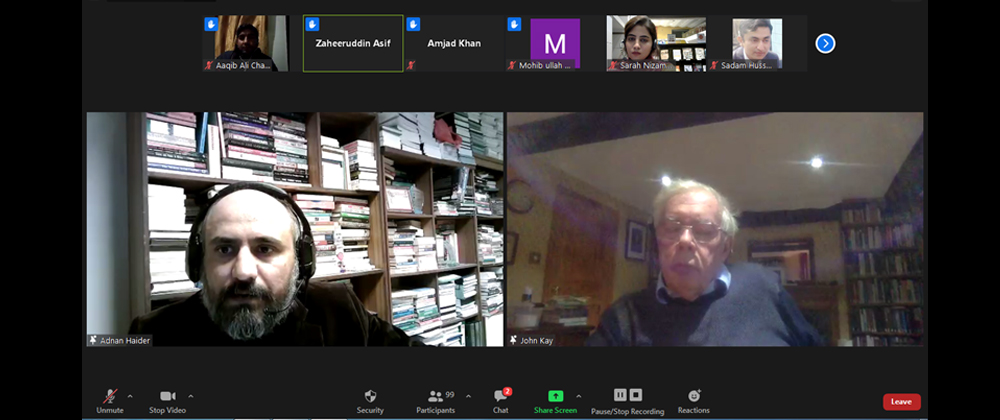 The lecture started with a welcome note by the moderator of the hour, Dr. Adnan Haider and followed with an interview style talk with Prof John where Dr. Haider inquired about the concepts discussed in Prof's latest book. Prof Kay, with a heaving emphasis on the role of communities talked about how there are no autonomous rationally calculating individuals. Busting the basic concepts of microeconomics, Prof Kay criticized the concept of Utility, as it is something that cannot be measured or understood and it is the interactions of the communities which bring meaning and purpose in individual lives and societies.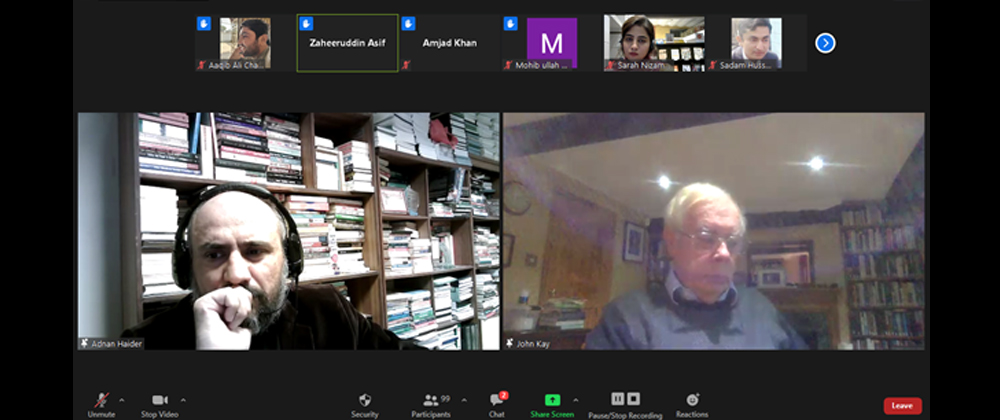 Prof Kay pointed out that the economic agent in the society is assumed to be an autonomous rationally calculating individual and this concept has continued to influence public policy around the world. He also gave various examples to support his claim, however the authors describe this process as meaningless and without dignity and gives rise to individualism impacting the rise of populist leaders like Trump and Boris Johnson.
Unlike the suggestions of the Chicago school, Prof Kay and his book believes in the purpose in business and yet emphasis on avoiding narcissist activism. The authors suggest that the businesses should make a positive commitment to society. This thought-provoking and intellectually inspiring session was attended by faculty, MS, PhD scholars and other members from academia from all over the world. A record number of participants attended this session. The lecture ended with an interactive Q&A session which provided a chance for the audience to interact with Prof Kay. The lecture is available on IBA Karachi YouTube page.